(0 customer review)
Just So Stories
Publisher:

Penguin Books Ltd

224 Page / Published

2008-06-19

Category:

Children's , Teenage

ISBN:

9780141321622

Language:

English

Format:

PB

CD/DVD:
Author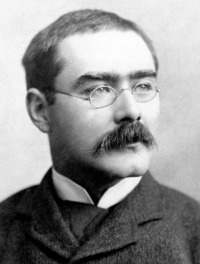 Rudyard Kipling
Joseph Rudyard Kipling was a journalist, short-story writer, poet, and novelist. Kipling's works of fiction include The Jungle Book (1894), Kim (1901), and many short stories, including The Man Who Would Be....
Read More
The delightful tales of whales and cats and kangaroos and crabs - everything from how the camel got in a humph (and got his hump!) to how the alphabet was invented. Enchanting and funny, these fantastical stories continue to delight each and every generation. With an inspiring introduction by Jonathan Stroud, author of the 'Bartimaeus' trilogy, and including fun-filled endnotes.