(0 customer review)
The Jungle Book (Puffin Classics)
Publisher:

Puffin Books

240 Page / Published

2009-03-05

Category:

Children's , 9 to 12

ISBN:

9780141325293

Language:

English

Format:

PB

CD/DVD:
Author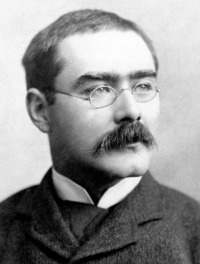 Rudyard Kipling
Joseph Rudyard Kipling was a journalist, short-story writer, poet, and novelist. Kipling's works of fiction include The Jungle Book (1894), Kim (1901), and many short stories, including The Man Who Would Be....
Read More
A classic story of friendship between man and beast. Saved from the jaws of the evil tiger Shere Khan, young Mowgli is adopted by a wolf pack and taught the law of the jungle by lovable old Baloo the bear and Bhageera the panther. The adventures of Rikki-Tikki-Tavi the snake-fighting mongoose, little Toomai and the elephant's secret dance, and Kotick the white seal are all part of Mowgli's extraordinary journey with his animal friends. Brilliantly introduced by bestselling author, Christopher Paolini.