(0 customer review)
Twenty Thousand Leagues Under the Sea
Publisher:

Penguin Books Ltd

336 Page / Published

2018-03-01

Category:

Children's , 9 to 12

ISBN:

9780141377568

Language:

English

Format:

PB

CD/DVD:
Author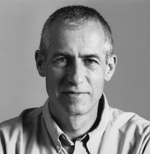 Robin Waterfield
Robin Anthony Herschel Waterfield was born in 1952 and studied Classics at the University of Manchester, specialising in ancient Greek Philosophy. He lectured at Newcastle University and St Andrews before joining Penguin....
Read More
The classic underwater adventure available in Puffin Classics. A mission to rid the seas of a monstrous creature becomes a terrifying nightmare when Professor Aronnax, Conseil and Ned Land are thrown overboard. The huge marine animal which has haunted the water is no living beast, but a spectacular man-made vessel, and the three men find themselves the helpless prisoners of Captain Nemo. Resigned to their fate, they begin a miraculous journey on the submarine ship which can travel through waters never before explored. For the Professor, at least, this voyage is one he would not have missed for the world.