(0 customer review)
Dracula
Publisher:

Penguin Books Ltd

624 Page / Published

2019-09-05

Category:

Fiction , Horror , Classics , Books are magic

ISBN:

9780241411155

Language:

English

Format:

HB

CD/DVD:
Author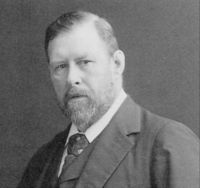 Bram Stoker
Born in Ireland in 1847, Bram Stoker studied mathematics at Dublin's Trinity College and embarked on his longtime role as an assistant to actor Sir Henry Irving in the 1870s. He also....
Read More
A stunningly beautiful clothbound hardback edition of one of the most famous Gothic horror stories in the world. Jonathan Harker is travelling to Castle Dracula to see the Transylvanian noble, Count Dracula. He is begged by locals not to go there, because on the eve of St George's Day, when the clock strikes midnight, all the evil things in the world will come full sway. But business must be done, so Jonathan makes his way to the Castle - and then his nightmare begins. His beloved wife Meena and other lost souls have fallen under the Count's horrifying spell. Dracula must be destroyed...