(0 customer review)
The Good People
Publisher:

Pan MacMillan

400 Page / Published

2017-09-07

Category:

Non-Fiction , History , Summer Reads , Read in the Mountains , History

ISBN:

9781447233367

Language:

English

Format:

PB

CD/DVD:
Author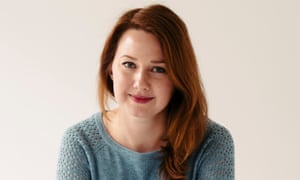 Hannah Kent
Hannah Kent was born in Adelaide in 1985. Her first novel, the international bestseller, Burial Rites (2013), was translated into 30 languages and shortlisted for the Baileys Women's Prize for Fiction (formerly....
Read More
Shortlisted for the Walter Scott Prize. Based on true events and set in a lost world bound by its own laws, The Good People is Hannah Kent's startling novel about absolute belief and devoted love. Terrifying, thrilling and moving in equal measure, this long-awaited follow-up to Burial Rites shows an author at the height of her powers. County Kerry, Ireland, 1825. Nora, bereft after the sudden death of her beloved husband, finds herself alone and caring for her young grandson Micheal. Micheal cannot speak and cannot walk and Nora is desperate to know what is wrong with him. What happened to the healthy, happy grandson she met when her daughter was still alive? Mary arrives in the valley to help Nora just as the whispers are spreading: the stories of unexplained misfortunes, of illnesses, and the rumours that Micheal is a changeling child who is bringing bad luck to the valley. Nance's knowledge keeps her apart. To the new priest, she is a threat, but to the valley people she is a wanderer, a healer. Nance knows how to use the plants and berries of the woodland; she understands the magic in the old ways. And she might be able to help Micheal. As these three women are drawn together in the hope of restoring Micheal, their world of folklore and belief, of ritual and stories, tightens around them. It will lead them down a dangerous path, and force them to question everything they have ever known.