(0 customer review)
The Tiger and the Wolf
Publisher:

Pan Macmillan

608 Page / Published

2017-01-01

Category:

Fiction , Fantasy , Adventure , Science Fiction

ISBN:

9781447234579

Language:

English

Format:

PB

CD/DVD:
Author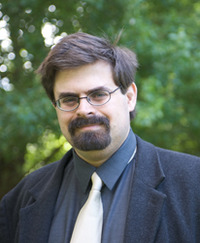 Adrian Tchaikovsky
ADRIAN TCHAIKOVSKY was born in Lincolnshire and studied zoology and psychology at Reading, before practising law in Leeds. He is a keen live role-player and occasional amateur actor and is trained in....
Read More
The first in the Echoes of the Fall series, The Tiger and the Wolf is a high fantasy novel by Adrian Tchaikovsky, winner of the British Fantasy Award for Best Novel. Adrian Tchaikovsky is also the author of the Arthur C. Clarke award-winning Children of Time. In the bleak northern crown of the world, war is coming . . . Maniye's father is the Wolf clan's chieftain, but she's an outcast. Her mother was queen of the Tiger and these tribes have been enemies for generations. Maniye also hides a deadly secret. All can shift into their clan's animal form, but Maniye can take on tiger and wolf shapes. She refuses to disown half her soul so escapes, rescuing a prisoner of the Wolf clan in the process. The killer Broken Axe is set on their trail, to drag them back for retribution. The Wolf chieftan plots to rule the north and controlling his daughter is crucial to his schemes. However, other tribes also prepare for strife. Strangers from the far south appear too, seeking allies in their own conflict. It's a season for omens as priests foresee danger and a darkness falling across the land. Some say a great war is coming, overshadowing even Wolf ambitions. A time of testing and broken laws is near, but what spark will set the world ablaze? Continue this sweeping coming-of-age fantasy with The Bear and the Serpent.