(0 customer review)
Moby-Dick
Publisher:

Pan MacMillan

768 Page / Published

2016-11-01

Category:

Fiction , Classics , Collector's Library , Sweet November

ISBN:

9781509826643

Language:

English

Format:

PB

CD/DVD:
Author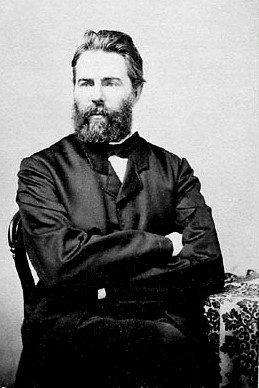 Herman Melville
Herman Melville was an American novelist, short story writer, essayist, and poet. His first two books gained much attention, though they were not bestsellers, and his popularity declined precipitously only a few....
Read More
Teeming with ideas and imagery, and with its extraordinary intensity sustained by mischievous irony and moments of exquisite beauty, Moby-Dick is both a great American epic and a profoundly imaginative literary creation. Part of the Macmillan Collector's Library; a series of stunning, clothbound, pocket sized classics with gold foiled edges and ribbon markers. These beautiful books make perfect gifts or a treat for any book lover. This edition features an afterword by Nigel Cliff. On board the whaling ship Pequod a crew of wise men and fools, renegades and seeming phantoms is hurled through treacherous seas by crazed Captain Ahab, a man hell-bent on hunting down the mythic White Whale. Herman Melville transforms the little world of the whale ship into a crucible where mankind's fears, faith and frailties are pitted against a relentless fate.