(0 customer review)
Oliver Twist
Publisher:

Vintage Publishing

480 Page / Published

2016-07-07

Category:

Fiction , Vintage Classics , Film tie-in

ISBN:

9781784871703

Language:

English

Format:

PB

CD/DVD:
Author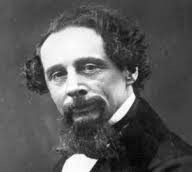 Charles Dickens
Charles Dickens was born in 1812 near Portsmouth where his father was a clerk in the navy pay office. The family moved to London in 1823, but their fortunes were severely impaired.....
Read More
Born to an unmarried woman who dies after giving birth, orphan Oliver Twist seems destined to slog through a dismal life in the workhouse. A rebellious cry for more gets Oliver banished, and ultimately lands him on the dismal streets of London. The young outcast finds refuge with Fagin and his band of thieves before fate intervenes and puts Oliver in the hands of a kindly benefactor. It is likely that Dickens's own early youth as a child laborer contributed to the story's development. Oliver Twist has been the subject of countless film and television adaptations.