(0 customer review)
Moby-Dick
Publisher:

Vintage Publishing

672 Page / Published

2017-11-28

Category:

Fiction , Vintage Classics , Winter reading list , Film tie-in

ISBN:

9781784872830

Language:

English

Format:

PB

CD/DVD:
Author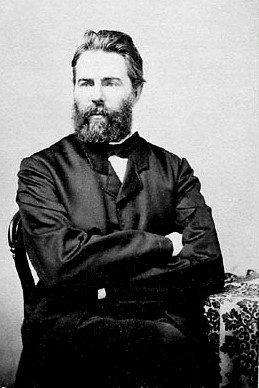 Herman Melville
Herman Melville was an American novelist, short story writer, essayist, and poet. His first two books gained much attention, though they were not bestsellers, and his popularity declined precipitously only a few....
Read More
Moby-Dick; or, The Whale is an 1851 novel by American writer Herman Melville. The book is sailor Ishmael's narrative of the obsessive quest of Ahab, captain of the whaling ship Pequod, for revenge on Moby Dick, the giant white sperm whale that on the ship's previous voyage bit off Ahab's leg at the knee.