(0 customer review)
Kim
Publisher:

Vintage Publishing

320 Page / Published

2018-07-05

Category:

Fiction , Vintage Classics , Books to Get Lost In

ISBN:

9781784874582

Language:

English

Format:

PB

CD/DVD:
Author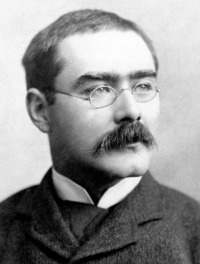 Rudyard Kipling
Joseph Rudyard Kipling was a journalist, short-story writer, poet, and novelist. Kipling's works of fiction include The Jungle Book (1894), Kim (1901), and many short stories, including The Man Who Would Be....
Read More
Kim is an orphan who earns his living begging on the streets of Lahore. One day he befriends an aged Tibetan Lama who, although content to live simply in India, is a rich and powerful abbot in his own country. When the Lama recruits Kim as a disciple and then funds his education at an English public school an adventure begins that will take the unlikely pair to the Himalayas on a thrilling journey of espionage and enlightenment.