(0 customer review)
Les Miserables
Publisher:

Pan Macmillan

472 Page / Published

2016-10-04

Category:

Fiction , Classics , Collector's Library , Beautiful gift books , Film tie-in

ISBN:

9781909621497

Language:

English

Format:

PB

CD/DVD:
Author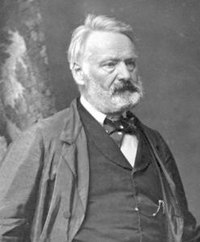 Victor Hugo
Victor Hugo is a celebrated French Romantic author best known for his poetry and his novels, including 'The Hunchback of Notre Dame' and 'Les Misérables.' Victor-Marie Hugo was born in Besançon, France,....
Read More
A major BBC television series starring Dominic West and Oscar winning actress, Olivia Coleman. Les Miserables is a magnificent, sweeping story of revolution, love and the will to survive set amidst the poverty stricken streets of nineteeth-century Paris. Part of the Macmillan Collector's Library; a series of stunning, clothbound, pocket sized classics with gold foiled edges and ribbon markers. These beautiful books make perfect gifts or a treat for any book lover. This edition has features an introduction by Paul Bailey. Escaped convict Jean Valjean turns his back on his criminal past to build his fortunes as an honest man. He takes in abandoned orphan Cosette and raises her as his own daughter. But Jean Valjean is unable to free himself from his previous life and is pursued to the end by ruthless policeman Javert. As Cosette grows up, young idealist Marius catches a glimpse of her and falls desperately in love. The fates of all the characters await them during the violent turmoil of the June Rebellion in 1832. This abridged version of Victor Hugo's masterpiece was published in 1915 with the aim to provide 'a unified story of the life and soul-struggles of Jean Valjean'.