(0 customer review)
Just So Stories
Publisher:

Pan Macmillan

176 Page / Published

2016-08-23

Category:

Fiction , Classics , Collector's Library , Sweet November

ISBN:

9781909621800

Language:

English

Format:

PB

CD/DVD:
Author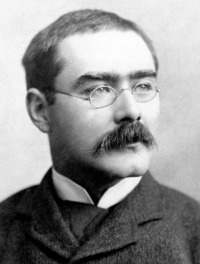 Rudyard Kipling
Joseph Rudyard Kipling was a journalist, short-story writer, poet, and novelist. Kipling's works of fiction include The Jungle Book (1894), Kim (1901), and many short stories, including The Man Who Would Be....
Read More
These twelve magical tales tell, among other things, how the camel got his hump; the leopard his spots; the elephant his trunk; how the alphabet was made; and how a butterfly caused mayhem at the court of King Solomon. Rightfully considered one of the enduring classics of children's literature, Just So Stories is an enchanting collection that still delights and illuminates over a century after it was first published. Beautifully illustrated throughout by Kipling himself, this Macmillan Collector's Library edition also contains an afterword by editor Marcus Clapham. Designed to appeal to the booklover, the Macmillan Collector's Library is a series of beautiful gift editions of much loved classic titles. Macmillan Collector's Library are books to love and treasure.