(0 customer review)
Side Hustle: Build a Side Business and Make Extra Money - Without Quitting Your Day Job
Publisher:

Pan MacMillan

272 Page / Published

2019-01-10

Category:

Non-Fiction , Assertiveness, motivation & self-esteem

ISBN:

9781509859085

Language:

English

Format:

PB

CD/DVD:
Author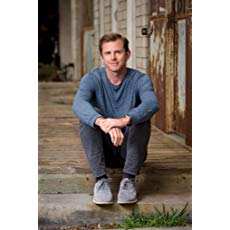 Chris Guillebeau
Dickens was born Charles John Huffam Dickens on February 7, 1812, in Portsmouth, on the southern coast of England. Charles Dickens was a British novelist, journalist, editor, illustrator and social commentator who....
Read More
From the New York Times bestselling author of $100 Startup comes this accessible guide to building a side business from scratch - without having to give up your day job. Side Hustle is about much more than just making some extra cash; it's about freedom and job security in today's unstable business environment. That's because when you receive income from multiple different sources, you are no longer dependent on the whims of a single employer. It affords you choices and options. In the style of $100 Startup, full of practical exercises and peppered with inspiring stories, Side Hustle shows readers how to brainstorm, choose, implement, launch and refine their side business in just 27 days - with little to no budget and without having to quit their current job.