(0 customer review)
Live and Let Die: James Bond 007
Publisher:

Vintage Publishing 

320 Page / Published

2012-04-10

Category:

Fiction , Crime & Detective

ISBN:

9780099575993

Language:

English

Format:

PB

CD/DVD:
Author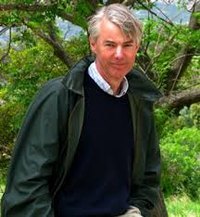 Andrew Taylor
Andrew Taylor is a British author of mysteries. Born in East Anglia, he attended university at Cambridge before getting an MA in library sciences from University College London. His first novel, Caroline....
Read More
Mr Big is brutal, brilliant and feared worldwide. Protected by Voodoo forces and the psychic powers of his prisoner Solitaire, he is an invincible SMERSH operative at the head of a ruthless smuggling ring. James Bond's new assignment will take him to the heart of the occult: to infiltrate this secret world and destroy Mr Big's global network. From Harlem's throbbing jazz joints to the shark-infested waters of Jamaica, enemy eyes watch Bond's every move. He must tread carefully to avoid a nightmarish fate.