(0 customer review)
The Little Book of Colour : How to Use the Psychology of Colour to Transform Your Life
Publisher:

Penguin Books Ltd

276 Page / Published

2019-04-26

Category:

Non-Fiction , Health & Lifestyle

ISBN:

9780241352854

Language:

English

Format:

HB

CD/DVD:
Author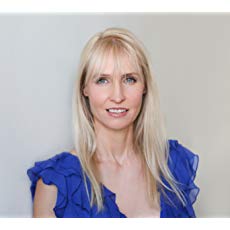 Karen Haller
The first time I can remember getting wildly excited about colour was in kindergarten when I got to sit in front of - and play with - a kaleidoscope of paints and....
Read More
The definitive guide to using the power of colour to improve your happiness, wellbeing and confidence. What if I told you that all around you is something that can increase your motivation and positively influence how you feel? It's called colour. Building on over 20 years of experience, Applied Colour & Design Psychology Specialist Karen Haller puts this life-changing solution in your hands. With her unmatched expertise, she demonstrates the many practical ways in which you can use colour to transform your life. Whether you're decorating an interior or revamping your wardrobe, get ready to be inspired by the possibilities to: - Create a home that reflects your personality - Grow your confidence in using colour - Add colour to your workplace - Choose clothes that express the true you - Find your unique colour palette & design compatibility In the first book that mixes the science, psychology and emotional impact of colour, Karen Haller takes you on a journey through rediscovering the joy of colour.