(0 customer review)
Screw Business as Usual
Publisher:

Ebury Publishing

400 Page / Published

2013-04-04

Category:

Non-Fiction , Business & Bio

ISBN:

9780753540596

Language:

English

Format:

PB

CD/DVD:
Author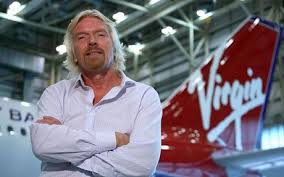 Sir Richard Branson 
Sir Richard Charles Nicholas Branson (born 18 July 1950) is an English business magnate, investor, author and former philanthropist. In the 1970s he founded the Virgin Group, which today controls more than....
Read More
Doing good can help improve your prospects, your profits, and your business; and it can change the world. We must change the way we do business' - Richard Branson Can we bring more meaning to our lives and help change the world at the same time? In Screw Business as Usual, Richard Branson at his brilliant and motivating best, shares some fascinating and inspiring stories about the people who are already leading the way in transforming business into a force for good, for people and for the planet. Reflecting on some of his own experiences, and those of the Virgin Group, he also shares his new vision for the future and describes how businesses can help create a more prosperous world for everyone. It's time to turn capitalism upside down - to shift our values, to switch from a just profit focus to caring for people, communities and the world and to turn our work into something we both love and are proud of. It's time to Screw Business as Usual.