(0 customer review)
Time of Contempt : Witcher 2
Publisher:

Orion Publishing Co

352 Page / Published

2020-02-11

Category:

Fiction , Fantasy

ISBN:

9781473231092

Language:

English

Format:

PB

CD/DVD:
Author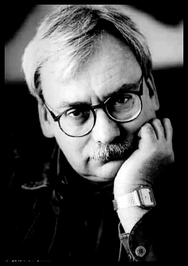 Andrzej Sapkowski
Andrzej Sapkowski, born June 21, 1948 in Łódź, is a Polish fantasy writer. Sapkowski studied economics, and before turning to writing, he had worked as a senior sales representative for a foreign....
Read More
The adventures of Geralt the Witcher continue in this second novel in the bestselling Witcher series that inspired the Netflix show and video games. The kings and armies are manoeuvring for position, each fearing invasion from across the river, each fearing their neighbours more. Intrigue, dissent and rebellion fester on all sides. After decades of oppression, the elves and other races are fighting each other and attacking the humans - and with growing numbers preparing for battle, the threat of all-out war looms ever greater. Against this backdrop of fear, Geralt and Yennefer must protect Ciri, the orphaned heir who is sought by all sides. For the child of prophecy has the power to change the world - if she lives to use it. Translated by David French.