(0 customer review)
The Tower of the Swallow : Witcher 4 - Now a major Netflix show
Publisher:

Orion Publishing Co

464 Page / Published

2020-02-11

Category:

Fiction , Fantasy

ISBN:

9781473231115

Language:

English

Format:

PB

CD/DVD:
Author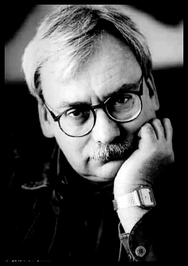 Andrzej Sapkowski
Andrzej Sapkowski, born June 21, 1948 in Łódź, is a Polish fantasy writer. Sapkowski studied economics, and before turning to writing, he had worked as a senior sales representative for a foreign....
Read More
Geralt the Witcher races to find his missing ward, Ciri, in this fourth novel in the bestselling Witcher series that inspired the Netflix show and video games. The world has fallen into war. Ciri, the child of prophecy, has vanished. Hunted by friends and foes alike, she has taken on the guise of a petty bandit and lives free for the first time in her life. But the net around her is closing. Geralt, the Witcher, has assembled a group of allies determined to rescue her. Both sides of the war have sent brutal mercenaries to hunt her down. Her crimes have made her famous. There is only one place left to run. The tower of the swallow is waiting... Translated by David French.